A Few of Our Many Success Stories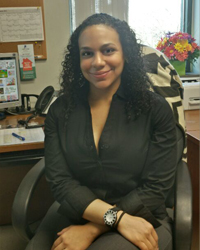 Rocio is a young mother in her early twenties who arrived at our family shelter program with her three-year old daughter. It was mid-winter, cold and dark outside and the small child had been crying fitfully as they sat down in the office to complete our intake form. Homeless for months, Rocio finally visited the Department of Transitional Assistance office in Salem, where placement began for our Bridge House family shelter. The mother and daughter were hungry, tired and anxious—Rocio was struggling with anxiety and depression due to the stress of single parenting along with having no place to call home.
During Rocio's stay with us, she availed herself of every program offered: parenting classes, daycare for her daughter, a developmental play group and mental health counseling for both mom and daughter. Rocio did all she needed to do, including losing more than 40 pounds through good, healthy exercise, which boosted her self-confidence, helping her transform into a strong advocate. Rocio literally won the lottery while in Lynn Shelter Association's capable hands, receiving one of just five available Massachusetts Rental Vouchers for families with barriers to housing. Rocio quickly settled into her new home and landed a job which she loves, becoming self-reliant and able to care for her little girl the way families do.
Stuart was a homeowner and a salesman for several years. He recalls being a regular at several shelters in the north shore selling his products. Unfortunately, after enduring financial troubles, Stuart lost his home and with that his stability. He first stayed with family for a while. Eventually, Stuart moved out and had a short stay in another shelter before making his way back to the adult emergency shelter at LSA – place he once frequented for different reasons. After spending a year in the shelter, with the help of his case manager, Stuart moved to a transitional living home and now awaits a permanent housing placement in the upcoming months.
Along with his own room and the freedom to come and go, Start also works again. A life-long fan of sports, Stuart now works as a statistician for Boston Neighborhood Network and for the Celtics.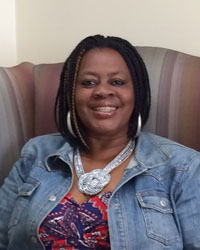 Sheila lived at the Osmond - LSA's permanent, single-room occupancy apartment building. Since the first day in her new room she continues to make progress. She found a support group meeting and frequently attends -refusing to falter in her commitment to sobriety. Over the years, Sheila has sponsored several young people from Project COPE and Ryan House. For her, the path is clear—"I can't let my past own me," she said through a smile. Sheila has worked tremendously hard to improve her life and it wouldn't have been possible without the stability that having a home provides. She was able to finally find herself after settling into her own space. Now she wants to help others do the same.
Currently studying for her GED, Sheila hopes to one day become a substance abuse counselor. In her own words, "When one door opens, the next one closes and you sometimes have to wait in the hallway." For Sheila, the wait is over. Now she has the key to a better future and it all started with a place to call home.